In an effort to more effectively prosecute and deter crimes that expose workers to death and health issues.  The Department of Justice, Department of Labor Wage Division, U.S. Attorney's office, MSHA, and OSHA will all work together to launch collaborative investigations on companies who violate established workplace health and safety rules.
This decision to partner is in response to the lack of improvement in the overall injury statistics.  Still in 2016, everyday 150 will die from diseases that they contracted while at work, 14 people will die on the job, and thousands of people will suffer an injury.
Department of Justice leaders are urging all U.S. attorneys to utilize Title 18 and other Environmental crimes when workplace accidents happen. These two outlets allow for stiffer penalties that can result in jail time.  Recently, there is also an uptick in local prosecution of management and ownership of companies who suffer workplace fatalities.
With consequences that could land you in jail, it only makes sense to ensure that your company has the following programs in place:
Safety Orientation Program
Safety Training Program
Daily Job Safety Analysis
Weekly Supervisor Safety Inspections
Safety and Health Procedures
Safety Discipline Program
Managing these programs is more important than ever.  We recommend that you start by completing a job safety analysis for each job type.  Using that data, you can identify all of the hazards that you will face.  This will allow you to get a great start on completing your safety and health procedures.  Once you have completed the safety and health procedures you can then design your orientation and training programs.
We specialize in getting companies into compliance quickly.  We believe in designing training programs that give your employees the information they need to protect themselves from harm while working.  For most companies compliance training can be completed in 2 to 3 days per year.
If you have questions or would like to learn more about our services please email sales@pasafety.com or dial toll-free 877-209-9648.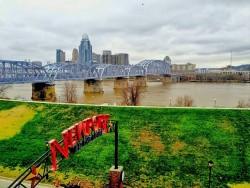 https://proactivesafetyservices.com/wp-content/uploads/2015/01/ProActiveSafetyServices.jpg
0
0
ProActiveSafety
https://proactivesafetyservices.com/wp-content/uploads/2015/01/ProActiveSafetyServices.jpg
ProActiveSafety
2016-01-09 15:12:25
2016-08-23 17:53:05
Department of Justice Partnering With OSHA!