It may surprise some people to learn that hospitals are one of the most dangerous workplaces in America. While improvements in workplace safety have made manufacturing and construction much safer, hospitals have not seen such significant gains.
In fact, hospital employees miss more days because of work-related injuries and illnesses than workers in private industry, manufacturing and even construction. When it comes to on-the-job injuries in the white-collar sector, hospital employees are more than three times more likely to be injured on the job than other professions.
Hospital workers face safety risks that are specific to the health care industry. These risks include moving and lifting patients, including large individuals; exposure to contagious patients and blood borne pathogens, specifically on sharp devices like needles; and dealing with mentally or physically challenged patients who may be prone to violence.
There are other challenges that health care workers must face on a daily basis. These challenges are often unpredictable, making it more difficult to have a specific plan of action mapped out for when they occur. Further, the culture of health care is such that workers often put the well-being of their patients above their own.
So what are the most common injuries and illness that keep health care workers away from work? According to the Bureau of Labor Statistics, sprains and strains account for 54 percent followed by bruises, soreness, fractures, multiple trauma, and cuts and puncture wounds. Illnesses account for only 7 percent of missed work days. The most common illnesses are skin disorders and respiratory conditions.
While it is rare that a health care worker is killed on the job, it does occur. An average of 24 hospital workers are killed on the job each year. Fatalities are usually caused by transportation incidents, violence, falls, and exposure to harmful substances.
Another cause of missed work results from injuries incurred while dealing directly with patients. This includes things like lifting and moving patients, as well as when patients become violent. Nurses and nursing aides are the most likely hospital workers to be injured or become sick on the job.
The importance of hospital safety for employees is vital for health care workers and their families. These workers spend their days caring for others so, of course, they deserve the same treatment and protection. Further, when health care workers are unable to work or become injured or even killed on the job, hospitals are forced to pay the price in lost productivity and high workers compensation claims. In the end, we all end up paying the tab because such costs inevitably trickle down to the health care consumer.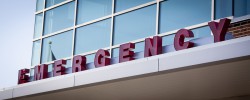 https://proactivesafetyservices.com/wp-content/uploads/2015/01/ProActiveSafetyServices.jpg
0
0
ProActiveSafety
https://proactivesafetyservices.com/wp-content/uploads/2015/01/ProActiveSafetyServices.jpg
ProActiveSafety
2016-04-11 19:12:50
2016-08-24 11:04:51
Hospital Safety