Lockout tagout is one of the most frequently cited issues that OSHA will find when they walk through a facility or project. They find that lockout tagout (LOTO) is not setup correctly, or setup at all. This can have extremely painful consequences when this is ignored, or setup incorrectly.
Never should any part of an employee's body pass through the plane and into the area of an energized machine, while it is still energized. If an employee fails to lockout tagout a machine properly and a coworker energizes that machine, it can lead to serious injury or loss of life.
A company lockout tagout procedure must be established and followed every time an employee needs to service a machine. This service could be a long term plant shut down, cleaning, routine maintenance, clearing a jam, or replacing a tool.
There are many items on an energized machine that need to be serviced. At any point if a guard is removed or an employee moves any part of their body into the point of operation they must follow the lockout tagout procedure.
To properly lockout and tagout a machine you must first de-energize the machine, then place a company issued lock onto the disconnect. If there will be multiple people entering the point of operation or working near the machine while the guard is off, then a HASP device must be placed on the disconnect. Each person must place their own lock onto the device. If the machine has multiple sources of energy, for example pneumatic energy and electric energy, then all sources of energy must be locked out and nothing should be energized while performing the work.
Every time a lockout is setup a tag must be filled out and hung with the lock. On the tag, write the reason for the lockout, the name, contact information, along with the date. Once this is complete, if the machine is still energized contact a supervisor before further action is taken.
The person that is locking out and tagging out a machine, or device, shall be the one to remove the lock and the tag. If the machine has a wall outlet, or a plug, you may disconnect without performing a lockout tagout, if the person performing the service will be the only person with access to that cord and the machine cannot be energized.
The key to preventing accidents related to lockout tagout will be effective training and have a strong safety program in place. Can anyone contribute a time that lockout tagout was involved in your work? Can anyone recall a near miss or accident that could've been prevented?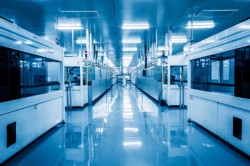 Disclaimer: The information and suggestions contained in these safety talks are believed to be reliable.  However, the authors of the topics and the owners of this web site accept no legal responsibility for the correctness, sufficiency, or completeness of such information or suggestions contained within these topics. These guidelines do not super cede local, state, or federal regulations and must not be construed as a substitute for, or legal interpretation of, any OSHA regulations
https://proactivesafetyservices.com/wp-content/uploads/2015/01/ProActiveSafetyServices.jpg
0
0
ProActiveSafety
https://proactivesafetyservices.com/wp-content/uploads/2015/01/ProActiveSafetyServices.jpg
ProActiveSafety
2015-12-21 21:31:50
2016-08-24 11:10:49
Lockout Tagout