In a field like construction, protecting the respiratory health of yourself and your employees is of the utmost importance. Whether a worker is using hand tools, power tools, particulate materials or a variety of industrial sprays, potential respirator hazards are abundant on the job site. In fact, some gases and fumes can make a person violently sick or even cause death.
With such high stakes, it's not only a good idea to protect yourself and your fellow workers from inhaling potentially dangerous materials or substances while working, it's also mandated by the Occupational Safety and Health Administration (OSHA). Take a look at a few important things you'll need to consider when setting up a respiratory protection program for your construction business.
Make sure you have a written respiratory protection program to implement
If you want to be in line with federal regulations, it's not enough to just tell your employees what's expected with regard to respiratory protection. OSHA stipulates that your program must be available in writing, and provided to all employees to ensure they've had the chance to learn it. By maintaining this document and keeping it up-to-date with any information that may change over the years, your business will stay in line with regulations and have a handy set of guidelines to reference in the future.
Provide appropriate respirators, respirator maintenance, and respirator training
A simple mask won't do the trick; all workers require appropriate respirators to suit the type of work they'll be doing and the materials they'll be using. These respirators should be chosen based on a careful evaluation of respiratory workplace hazards, and workers should be carefully fitted by a professional to ensure a firm seal and comfortable wear. Workers should also be given sufficient training on the use of respirators, and should receive updates on any relevant regulations that change over time. All respirators should be regularly inspected for good function and maintained or replaced as necessary to maintain respiratory protection.
Appoint a trained program administrator
Employees of your construction business should have a trained respiratory protection program expert to go to at all times. This person should be able to answer any questions other workers may have about the program, train any new employees on the program, and monitor the job site for any issues with adherence or protection in general.
Remember: respiratory protection can mean life or death
Workplace respiratory hazards can seem small and temporary in the moment, but over years of construction work, regular exposure to irritants and foreign materials can lead to chronic illnesses that can drastically affect a person's career and personal life. In some cases, even a few minor exposures can lead to something as serious as death. Respiratory protection for construction shouldn't just be required by OSHA; it should be a given.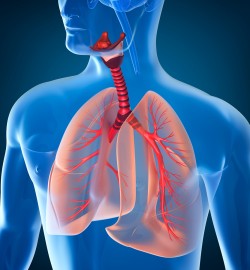 https://proactivesafetyservices.com/wp-content/uploads/2015/01/ProActiveSafetyServices.jpg
0
0
ProActiveSafety
https://proactivesafetyservices.com/wp-content/uploads/2015/01/ProActiveSafetyServices.jpg
ProActiveSafety
2015-12-16 14:24:28
2016-08-24 11:18:15
The Importance of Establishing a Respiratory Protection Program