If you have a specific safety issue on a construction work site, it is in most cases easy to look up general rules and regulations regarding how to handle that issue. But what happens when you have an issue that doesn't quite fit into any specific criteria? That's when you need the General Duty Clause (GDC) from the Occupational Safety and Health Administration (OSHA).
For the GDC to be employed, certain standards regarding a particular hazard must be met. There must be a hazard; the hazard must be recognized; the hazard has caused or is likely to cause serious harm or death; and the hazard must be correctable.
As you can imagine, these standards cover almost any hazard, but in most cases, a hazard is already covered by another OSHA regulation. When you have tried to categorize a hazard under an OSHA regulation but can't, you know it's time to use the GDC.
Many people are confused about what is a recognized hazard. While this seems overly simplified, a recognized hazard is one that isn't non-recognized. Examples of a non-recognized hazard would include a terrorist attack or a car crashing through a construction zone. In other words, these are things no one would expect to happen.
OSHA also says that a recognized hazard is one that is recognized by the industry. To put it another way, if others in the industry know about a hazard, you should to. Recognizable hazards would include hazards that have been written about by groups in your specific industry, unions, insurance agencies, or the government. There also would be published standards within the industry regarding the hazard.
If you are concerned that you might not know exactly what is or is not a recognizable hazard, you're not alone. Thankfully, there are some ways to make sure can you find out. These include:
Hiring a safety consultant to conduct a safety audit.
Participating in OSHA's Consultation Program. Geared toward smaller companies, this program provides an OSHA consultant to evaluate your company for safety violations. There is no cost to the program but you are required to address all violations uncovered by the consultant.
Reading industry publications.
Making sure you are up-to-date on all codes related to your business, including—but not limited to—OSHA codes.
Listening to those who work for you and encouraging them to make you aware of any and all safety issues.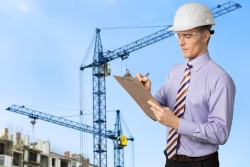 https://proactivesafetyservices.com/wp-content/uploads/2015/01/ProActiveSafetyServices.jpg
0
0
ProActiveSafety
https://proactivesafetyservices.com/wp-content/uploads/2015/01/ProActiveSafetyServices.jpg
ProActiveSafety
2016-03-04 10:13:30
2016-08-24 11:19:23
Understanding OSHA's General Duty Clause