Safety Training available at your facility, meeting center, project, or at our facility located in Cincinnati, OH. Dial 513-372-6232 or email sales@pasafety.com to reserve a course date.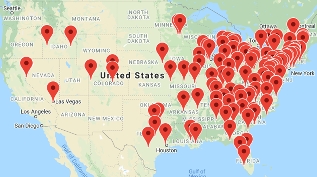 Safety Training
Safety Training Courses Available!
AERIAL WORK PLATFORM TRAINING
ASBESTOS AWARENESS TRAINING
BLOODBORNE PATHOGENS TRAINING
CONFINED SPACE AWARENESS TRAINING
CPR FIRST AID TRAINING
EPA RRP LEAD RENOVATOR INITIAL CERTIFICATION
EPA RRP LEAD RENOVATOR REFRESHER CERTIFICATION
FALL PROTECTION AWARENESS TRAINING
FIRE PROTECTION AWARENESS TRAINING
FORKLIFT TRAINING
GHS – GLOBALLY HARMONIZED SYSTEM (HAZCOM) TRAINING
LEAD AWARENESS TRAINING
LOCKOUT TAG OUT TRAINING
OSHA OUTREACH TRAINING
ROUGH TERRAIN FORKLIFT TRAINING
SILICA AWARENESS TRAINING
SKID STEER TRAINING
Train the Trainer Courses
FORKLIFT TRAIN THE TRAINER
ROUGH TERRAIN FORKLIFT TRAIN THE TRAINER
SKID STEER TRAIN THE TRAINER
Our safety training courses are available to be taught at your facility. We offer safety training courses in 30 states.
Providing safety training for your employees is the right thing to do! We understand that training is expensive and difficult to schedule. If you consider the cost of not training your employees if something goes wrong, peace of mind is hard to come by.
Identifying the hazards your employees will face and designing and tracking your safety training program to meet those training needs is critical to keeping your accident and injury rates low. With low injury rates and healthy, confident employees, productivity remains high. Trust us to design, track, and fulfill your training requirements. Contact us today to schedule a free safety training assessment!
Are you in need of the EPA RRP Lead Renovator Initial Certification Training? We currently offer open enrollment classes in 30 states, and we can travel to your business, conference center, or facility!
We offer class discounts, early bird pricing, and a price match guarantee. Contact us today to sign up for a class or to schedule a training at your facility.
At proActive Safety Services we offer affordable safety training courses, with flexible scheduling. Our safety training courses can be conducted at your facility, conference center, project, or our safety training facility. Safety training is the essential element of your safety program!
To build an effective safety culture, your employees must know what hazards they are facing and how to avoid them. Our effective, efficient safety training does exactly that. We focus on the hazards that your employees will face and ensure they understand what they are and how to stay safe working around them. Also, with workplace safety laws focusing on company management, not just ownership, the stakes to working without training have never been higher! Don't become a statistic, identify the training your employees need to overcome the hazards they face. Develop a training plan that gives your employees the tools they need to stay safe.
Finally, ensure that safety training always comes before production. If you need assistance developing a safety training plan that makes sense for your business, please contact us today. We have permanent training facilities located in Cincinnati, OH. We also offer scheduled trainings in 30 states. If you need a safety training class for your company, we will travel to you! Do you need help registering for a class? Please contact us toll free by dialing 877-209-9648 or email us at sales@pasafety.com.
Frequently Asked Questions
Toggle content goes here, click edit button to change this text.
[wprevpro_usetemplate tid="1"]